Elke donderdagmiddag van half 2 tot half 4 kun je aanschuiven voor een paar gezellige uurtjes @rtjournalcafe.
De kosten zijn 5 euro.
Dat is inclusief alle materialen en koffie of thee met iets lekkers. Het enige wat je mee dient te nemen is een ArtJournal.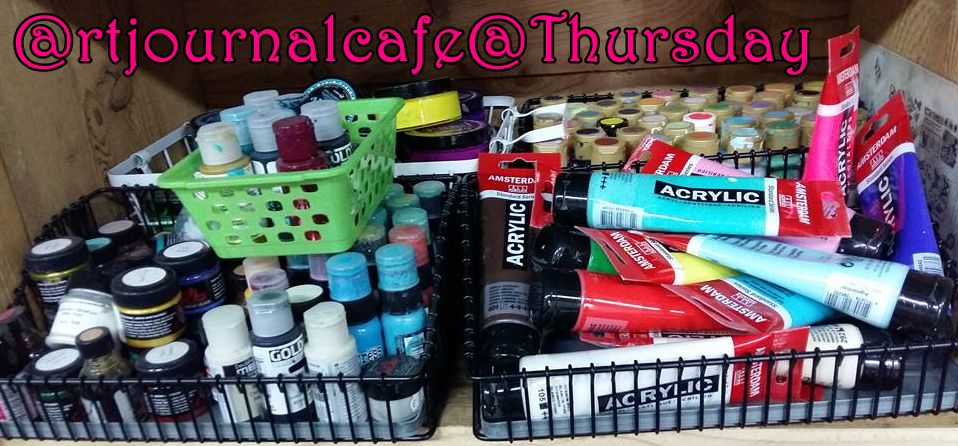 Tijdens het @[email protected] werk je de ene keer met een voorbeeldpagina, de andere keer met een "moodboard" of bepaalde opdrachten.
Ook worden er regelmatig hele nieuwe materialen gebruikt.
Je maakt meestal 2 pagina's
Er is altijd een teacher aanwezig, dus je kunt met al je problemen en vragen (op artjournal gebied dan toch :)) bij haar terecht.
Ivm covid dien je jezelf wel aan te melden. Dat kan per telefoon, via de mail,whatsapp of de webshop.
We hebben 9 plaatsen waar je lekker kunt workshoppen op veilige afstand van elkaar.
Wel verzoeken wij je om je te houden aan de covid-regels en rekening te houden met je mede-workshoppers en de teacher.