Elke donderdagmiddag van half 2 tot half 4 kun je aanschuiven voor een paar gezellige uurtjes ArtJournal Cafe
De kosten zijn 5 euro.
Dat is inclusief alle materialen en koffie of thee met iets lekkers. Het enige wat je mee dient te nemen is een ArtJournal.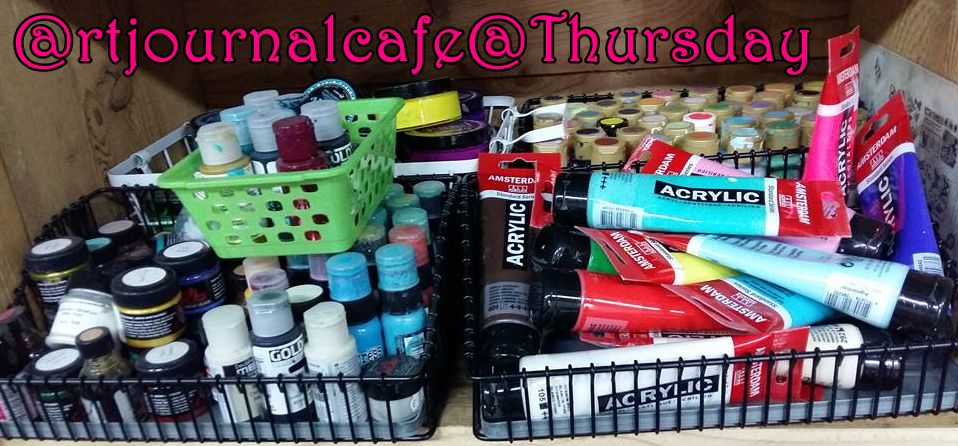 Tijdens het ArtJournal Cafe werk je de ene keer met een voorbeeldpagina, de andere keer met een "moodboard" of bepaalde opdrachten.
Ook worden er regelmatig hele nieuwe materialen gebruikt.
Je maakt meestal 2 pagina's
Er is altijd een teacher aanwezig, dus je kunt met al je problemen en vragen (op artjournal gebied dan toch :)) bij haar terecht.