ScrapHeapWeekend 2020 is van vrijdagmiddag 3 april 17.00 uur tot en met zondagmiddag 5 april 16.00 uur.
Tijdens onze Scrapweekenden verblijf je in een prachtig huis, op ongeveer 10 auto-rijd-minuten van de winkel vandaan. Neem maar eens een kijkje op hun website https://www.volderke.nl.
We verblijven in De Landerij, het grootste huis, met plaats voor maximaal 30 personen. Dan hebben we heerlijk de ruimte, slaap je in een fijne (2-, 3- of 4-persoons) slaapkamer, en heb je per kamer de beschikking over een mooie ruime badkamer, met douche, toilet en wastafel.
Er zijn ook voorzieningen voor mindervaliden, zoals een speciale badkamer, toiletten, en bedden. De gangen en kamers zijn ook ruim genoeg voor een eventuele rolstoel.
Het hele huis is gelijkvloers.
Er is een heeeeeeeele grote crop/eet/leefruimte, met een aantal lange tafels, en heerlijke stoelen, waarin je het urenlang al scrappend, stempelend of kaartenmakend vol kunt houden!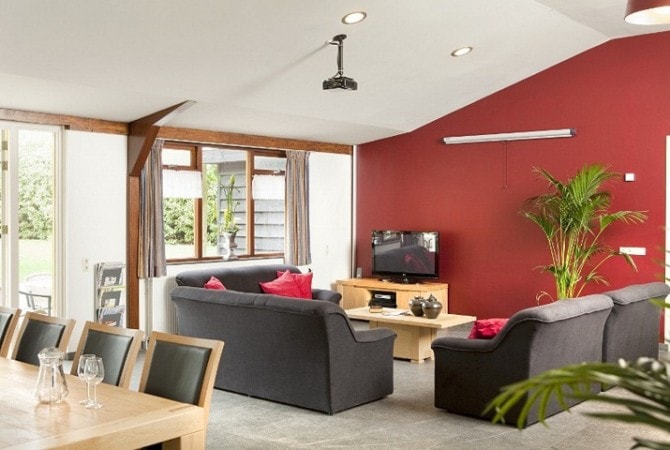 Er is een ruim terras, waar je met lekker weer heerlijk kunt zitten. Met slecht weer kun je, als je wilt roken, terecht in het overdekte prieeltje. In het huis zelf mag nl niet gerookt worden.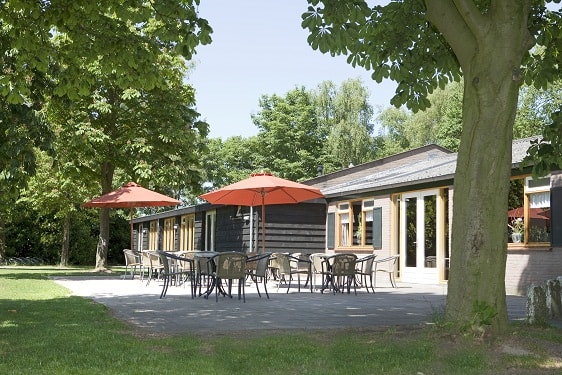 De start van een weekend is altijd op vrijdag om 17 uur, en zondag om een uur of 4 is het alweer voorbij.....
Mocht je wat eerder zijn, om files te vermijden bijvoorbeeld, dan kun je in de winkel terecht. Die is open van 11.00 tot 17.00 uur. Er staat koffie of thee met wat lekkers voor je klaar. En..... je krijgt tijdens onze ScrapHeapWeekenden 10% korting op al je aankopen!
Voor de vrijdagavond neemt iedereen iets te eten mee. Een soort Amerikaanse Fuif idee. Je brengt bijvoorbeeld een hartig taartje mee, of kipkluifjes, of wat lekkere kaasjes, tomatensoep, of witlofsalade, of stokbrood. De mogelijkheden zijn natuurlijk eindeloos (dat hebben we de afgelopen weekenden wel gezien!........En geproefd! :)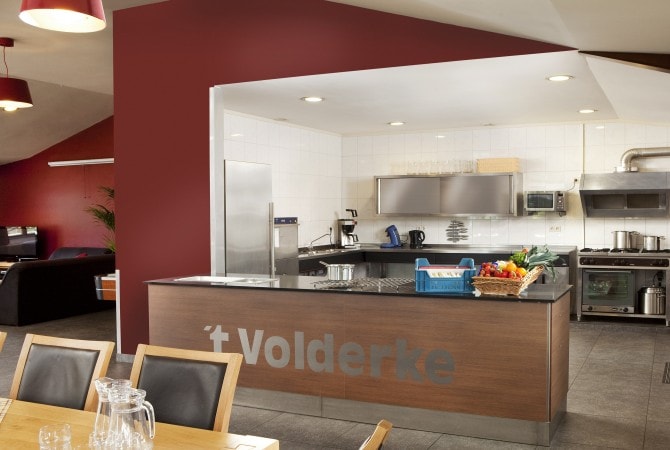 Via facebook of mail kun je doorgeven wat jouw bijdrage aan dit eetfestijn zal worden.
Voor de zaterdagavond bestellen we een uitgebreid chinees buffet. Altijd erg lekker!!
Verder zorgen wij natuurlijk voor een lekker ontbijt op zaterdag- en zondagochtend, en de lunches op zaterdag en zondag, met lekkere broodjes en diverse vleeswaren en salades vallen ook altijd erg in de smaak.
Aan het begin van het weekend krijg je een goed gevulde goodiebag uitgereikt, en tijdens het weekend worden er ook een aantal keren leuke spelletjes gespeeld, waar vaak mooie prijzen mee te verdienen zijn.
Op zaterdag hebben we meestal een mini-workshop of demo. Wat het deze keer wordt hoor je nog.
Tijdens het hele weekend kun je lekker croppen, kletsen, inspiratie opdoen van anderen, beetje maf doen, zingen misschien, lekker eten. Kortom het is echt een "weekendje weg"!
Het weekend gaat 175 euro kosten, met alles inbegrepen.
Na je opgave dien je binnen 10 dagen de 1e helft van het deelnamebedrag te storten op onze rekening. De 2e helft dient een maand voor het weekend betaald te worden.
• Boekingen kunnen kosteloos geannuleerd worden tot 8 weken voor aanvang van het weekend.. Daarna is restitutie niet mogelijk.
We hebben ook een besloten Facebook pagina, waar je de voorpret kunt delen met andere Weekendgangers, en waar ook nieuwtjes, info en vragen voorbij gaan komen.
Deze pagina wordt regelmatig aangevuld met nieuwe informatie. Wil je iets weten wat je hier niet kunt vinden, stuur dan en mailtje met je vra(a)g(en) naar bovenstaand emailadres.